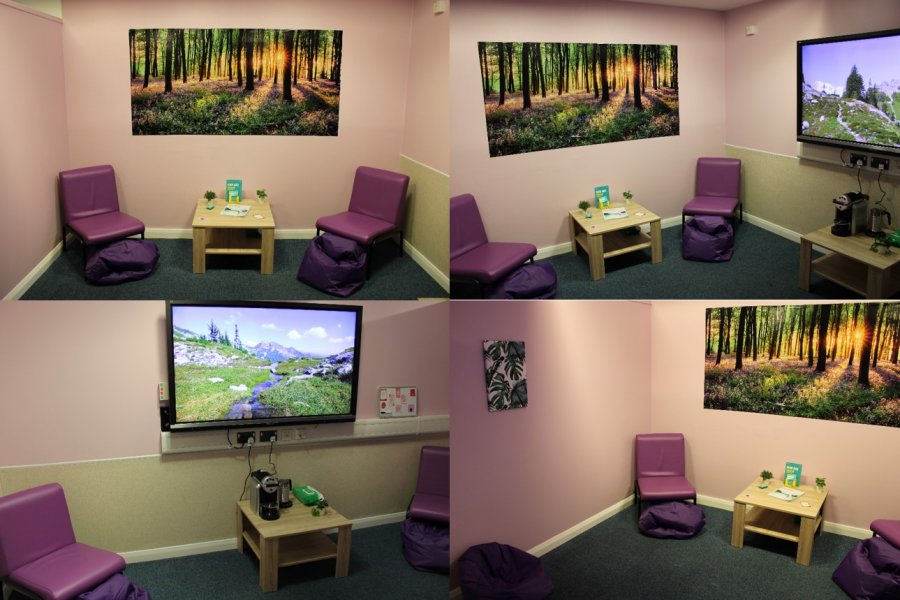 The new wellbeing pod in DREEAM is now open!
The idea behind the new wellbeing pod came from Tamzin Gordon. She created a survey to get formal feedback on how colleagues were doing in light of the COVID-19 epidemic and delivered the results to the DREEAM management team to get funding for the project. The new space gives staff a quiet place to come during their shift to rest, recoup and talk openly and freely.
The pod was opened by the NUH Director of Strategy Alyson Wynn who said "I'm absolutely delighted to see the opening of the DREEAM Wellbeing pod for use by staff to take some time out from their busy schedules and I look forward to seeing it used over the coming months."